Tire pressure is a measure of the amount of air in a vehicle's tires, in pounds per square inch. The required service involves checking the tires' pressure with a pressure gauge, at least monthly, if not more frequently. But then you knew that.
Why do I have to do this?     Having the proper tire pressure is a crucial safety issue. Next to the brakes, the tires are the most important safety devices on your car. Incorrect tire pressure will compromise cornering, braking and stability. And in the worst-case scenario, improper tire pressure can lead to tire failure — and a serious accident. Incorrect tire pressure also will affect your comfort, fuel economy and tire life.
What happens if I don't do this?     If tire pressure is too high, then less of the tire touches the ground. As a consequence, your car will bounce around on the road. And when your tires are bouncing instead of firmly planted on the road, traction suffers and so do your stopping distances. You'll also feel a decrease in ride comfort. (Hint: If you notice that every tie you own has coffee on it, check your tire pressure. It may be too high.)
C.A.R.S. Tire Pressure:    
Most vehicles list tire pressure requirements on one of the door posts, most often the driver's.
     If tire pressure is too low, then too much of the tire's surface area touches the ground, which increases friction between the road and the tire. As a result, not only will your tires wear prematurely, but they also could overheat. Overheating can lead to tread separation — and a nasty accident. One sign of low tire pressure is if your tires squeal when cornering.

     You need to check your tire pressure even if your tires aren't leaking. Why? Because tire pressure also changes with the temperature outside. Tire pressure decreases by about 1 pound per square inch for every 10-degree drop in outside air temperature. So if you last had your tire pressure checked in July, when it was 80 degrees outside, and it's now January — and the temperature is minus 20 — your tires may be underinflated by 10 pounds, which is dangerous.
Tire Rotation:     We know that all tires rotate. But we're talking about another kind of rotation — rotating tires to different corners of the car and maybe even reversing the direction in which they turn. 
     Many tires are rotated front-to-back and side-to-side, but some tires are directional, which means they're only supposed to turn in one direction. They have to stay on the same side of the car. Directional tires often have arrows on the tire's sidewall to show you the direction in which they should turn.
If you're not sure which kind of tires you have, check with your mechanic.
Should I do this service when it's recommended?
    The financial benefit of rotating tires is that you'll increase the useful life of the tire. Instead, you can ask your mechanic to rotate your tires when they're already off your car for another service, such as a brake repair. they may do it for Less.
CARS = Complete Auto Repair Service    Hwy 191 / 6
660 E. Main St. Wellington Utah
(435) 637-5337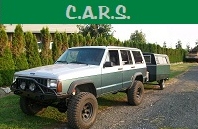 - Next to Post Office
- North of Moab

                                          - South of Price, Helper, Salt Lake City Utah
Thank you for your patronage please leave a review @ https://g.page/r/CVluIYctk0m4EBE/review