| | |
| --- | --- |
| Posted by D on February 15, 2021 at 3:40 AM | |
 Time to make sure your car is in good condition.
This is a list of some things you should check and get fixed so you will be ready when you want to pack up and head for the snow!
•Batteries are much weaker in cold weather, so keep your vehicle's battery fully charged.
•Brakes should be checked and serviced if necessary. Even braking on all four wheels will lessen the chance of skids on slippery roads.
•Make sure your vehicle's exhaust system has no leaks. Carbon monoxide is a silent killer and can accumulate quickly in closed vehicles.
•Make sure your wiper blades are in good condition. Keep the windshield washer reservoir filled with antifreeze solvent.
•Check the radiator, heater core and all hoses that carry anti-freeze solution to see that they are in good condition and free of leaks. Also check to see that the solution is good to at least 40 below zero.
•Make sure you have winter weight oil (usually 5W-30) in the engine.
•Tires should have M+S or All Season tread and be in good condition.
•Emergencies can happen when you least expect them, so be sure to carry a winter survival kit in your vehicle.
Complete Auto Repair Service (CARS)
5640 Barrett Rd.
Ferndale WA. 98248
(360) 922-0553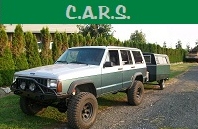 Across from:
- WECU (credit Union)
- Chevron Gas Station -Sam's Mini mart
- Ferndale YMCA (next to)
Taco Bell - McDonald