Dealer Warranty - DID YOU KNOW
F.A.Q. you don't know about:
You are not required to take your vehicle to the dealer in order to maintain your warranty.
A warranty cannot require the use of a specific brand of replacement parts offered by your selling dealer. 
 No matter the brand of vehicle you drive - foreign or domestic - we can help protect you and your vehicle's warranty.
1.   Do I have to use the manufacturer's original equipment parts to keep my warranty valid?
    Automakers cannot specify which parts are used to complete your vehicle's service. You may use any brand-name quality parts to replace fan belts, hoses, brakes, exhaust or chassis parts and more.
  2.  How does the quality of after market parts compare with original equipment parts?
     Some are manufactured by the same supplier and may even be warranted longer than original equipment (OE) parts. Some aftermarket (AM) parts supplied meet or exceed manufacturers' specifications.
 3.  What do I have to do to keep my car or truck's warranty in effect?
     Make sure your vehicle is serviced at the intervals specified in your owner's manual or warranty booklet and keep clear records of your vehicle's maintenance. Be sure to have the date, parts installed, vehicle identification number and mileage recorded on the invoice. Keep these receipts in a safe place. If you have a service log in your owner's manual or warranty booklet, use it.
  4. What parts should be replaced and at what intervals should these services be performed?
Check your owner's manual. It will give you all of the information you need regarding specific parts and service intervals. Make sure to read it thoroughly and note any exceptions or severe service notations. Warranties are there to protect the consumer, but you must follow the requirements.
 5.  What if my new car needs repairs other than regularly scheduled maintenance such as a brake job or other repairs?  Do I have to return to the dealer for these repairs? What if these repairs are covered under my warranty?
      The choice of where to have your car serviced and repaired is yours. However, sometimes you will probably have to take the car back to the dealer for any repairs covered under there warranty. Thoroughly check your warranty to be certain which repairs are covered.
 6. My car is a leased vehicle. Am I responsible for maintenance?
     Even if you lease a vehicle you are responsible for all maintenance and repairs to keep the vehicle in good working order as outlined in the owner's manual.
 Make Appointments : www.carsbellingham.com
                                   (360) 922-0553
5640 barrett Rd. Ferndale WA. 98248
Exit 262    OFF I-5     MAP / Directions
Across from:
- WECU (credit Union)
- Chevron Gas Station -Sam's Mini mart
- Ferndale YMCA (next to)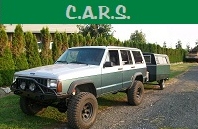 Local Shop, Local Employees Thank you for your support .