| | |
| --- | --- |
| Posted by D on July 15, 2023 at 11:55 AM | |
Price & Helper Utah
     www.carsbellingham.com   
660 E. Main  Wellingtion Utah 84542 
(435) 637-5337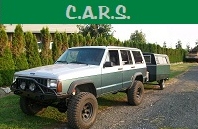 Welcome : We are Mechanic's that have Experience working with domestic and foreign cars and trucks. We BACK UP OUR WORK WITH FAIR PRICES. We can do various Types of work to any car, truck, or diesels. We have Built Hot Rods to Mud trucks and we love Jeeping off Road. We have Experience with just about every car out there on the road.
Local Shop with Local Employees
Hwy 191 / 6      MAP / Directions
North of Moab
South of Price , Helper & Salt Lake City
AKA - Kwik Lube & Tire
We work on Motors/ Tranny Work /mufflers / Exhaust, Jeeps,  Performance parts, preventive maintenance services, such as, Oil change, tune UP,  Radiator. flushes, alingment, fuel filters, air filters and Spark plugs, wires, electical and much more...
We opened our door March 1, 2010, we have over  21 years of experience working in other shops. I have run my own shop for over 13 year alone in Washington.  Now Im here in Utah to play. 
 See you soon.
CARS = Complete Auto Repair Service in Carbon County Utah
Thanks you for your Patronage.