Things you should do when owning a JEEP
#1 – Find a good auto mechanic.
Jeeps are dependable,  they are. It's just that having work done on this type of rig requires considerable knowledge and expertise — particularly for older, manual models.
Plus, as the owner of a sport vehicle, I can assure you that regular maintenance and upkeep are now part of your future
#2 – Eliminate the death wobble.
Although the attention-grabbing name (death wobble) may be a little overly dramatic, any Jeep — and, really any 4×4 — is likely to wobble at certain speeds, thereby causing a potentially dangerous situation in terms of rollover potential.
This wobbling, which occurs because of vibration in the front wheels, typically is the result of an overloaded front suspension system.  There are lot of special parts and add-ons when it comes to Jeeps. These components — such as lift kits or big tires — can easily throw off alignment.   It's important to make sure that any stock parts are bolted down correctly and not interfering with the streamlining of your system.
#3 – Learn the Jeep wave.
As a Jeep owner, you're part of a special club.
People who drive Jeeps consider themselves a unique band of adventurers who enjoy all things about this classic American car.   One of the most basic ways to recognize and show respect and solidarity among drivers on the road is through the Jeep wave (yes, there really is such a thing) — which involves a specific hand gesture to a Jeep driver passing you on the other side of the road.
#4 –Relax and have fun. 
 This  may go without saying, but you'd be surprised at how many Jeep owners garage their rigs or treat them as trophy vehicles — thereby missing out on the true fun of owning this type of ride.
Go out and have fun,  there is mud Bogging,  Rock claiming, camping, snow run,  Geocaching , Moab, Jeep Jamboree USA and much more.
CARS = Complete Auto Repair Service
www.carsbellingham.com
660 E. Main St.  Wellington Utah
(435) 637-5337
Hwy 191 / 6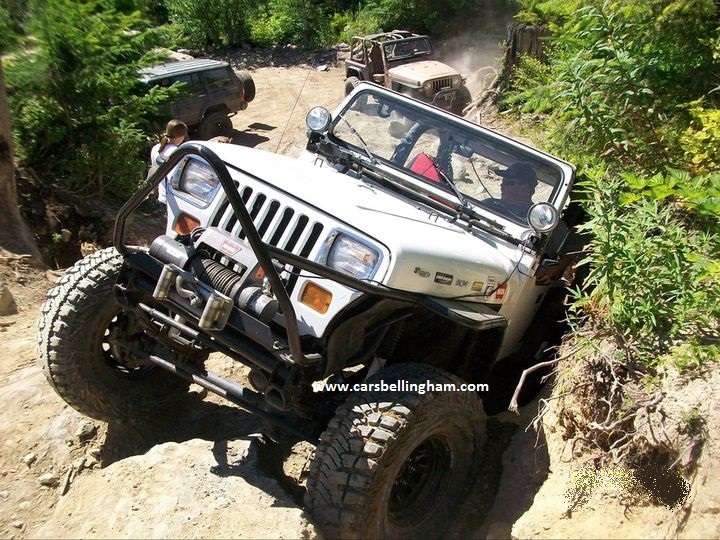 Keep on Jeeping!
- Next to Post Office
North of Moab
South of Price , Helper, Salt Lake City Utah